Individual Lesson
How can we coordinate the body and its movements as a whole?
Let it be integrated into a functioning unit?
During individual lessons we give our body our full attention. We experience its movement and functionality. We work with our perception.
Through our senses, we orientate ourselves in space and re-integrate the brain and our thinking in the wholeness of the body.
Where is unnecessary tightness in the joints?
Which parts of the body, which muscles do not need to be tensed when a certain movement is taking place?
In the Alexander Technique, the hands-on work is very special. Supportive, my hands give the student's body the immediate experience of what it means to do less during an activity. Putting on hands, together with the verbal exchange, forms the communication channel for the principles of the Alexander Technique.
Sessions take place at the Simio, Studio for Alexander Technique in Berlin, Schöneberg.
For lesson information send me an email!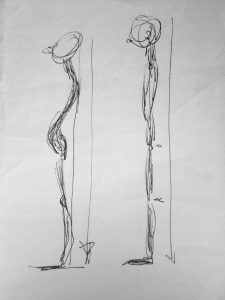 © Linda Hermelin