Dance
Dance for me is an ongoing process with no ending. It is finding an understanding of beauty. An understanding which could be an own and true one. One in which the conventional understanding that always appears, is called into question.
The spiritual aspect in butoh as i understand it is to be found in the body, in the concrete, in the material and in the connection to the ground. This inspires my research. Selflessness, transformation through changes of consciousness, vulnerability and strength; these are tenets that i relate to in my motivation to dance and live.
My creative work deals with the attempt to release again and again my physical body to find its own expression in form. Attempting to explore texture, to become a dream, a desire, weakness or an empty shell, this process is for me dance. Tracing down existence and revealing it by awakening my physical imagination. In a dance, our body with its senses and perception can produce image, presence and atmosphere.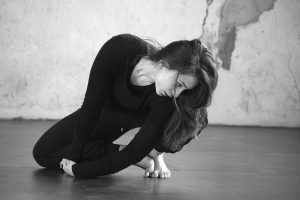 © Masaki Iwana